Booster Shots Coming Soon
COVID-19 Vaccine Booster and Flu Shots
The CDC has given us the green light to open up a booster shot clinic for our residents who received the Pfizer vaccine. They are now recommending that people over the age of 65 receive the booster shot. Most of our residents are beyond the 6 month requirement that is needed to receive the shot. We are also concerned about administering the flu shot for this season in a timely fashion which is complicated by the fact that the two shots need to given two-weeks apart.
We ask that responsible parties Opt-Out of the booster shot clinic if they don't want a resident to receive the vaccine booster by replying to this email with your request. It is also important to note that we are taking all resident's physician recommendations into account when it comes to administering booster shots.
Residents who didn't receive their second Pfizer vaccination on February 28th or those that received a different type of vaccination will be done on a different schedule. More information will be coming.
Our employees, other than those who are immuno compromised, do not qualify for the booster shot at this point in time but hopefully will in the near future. We will provide an update when they may begin receiving their vaccine booster shots.
Stay tuned for further emails regarding the booster shot clinic date, as well as our date for administering flu shots.
Current Visitation Protocol:
Dining Room Open for Residents and Guests.
Activities are on their normal schedule.
College Manor Transportation to Medical Appointments will continue. Families may take residents out for social affairs or arrange for transport service.
All resident floors remain open to visitors.
Email Bobby Renaud if you have any questions regarding visitation. rmr@collegemanor.com.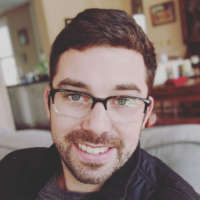 Robert Renaud
Director of Communications
Email rmr@collegmanor.com with any questions
College Manor Assisted Living in Lutherville - Timonium, Baltimore, Towson, Maryland