Admission Steps:
We try to make the application process as painless as possible, and we like to be fully prepared to care for your loved ones at our assisted living. The more information you can supply, the better we can plan the care together.  Our dedicated staff, with more than 30 years experience, will determine the safety and service needs of all residents. After submitting an application we can discuss next steps!
Come find a room that suits your needs.  Choices range from small single private bedrooms to large suites.  Setup a tour!  Contact information provided in TOURS section below.
Ask about availability.  If we have a room that you like, we can hold the room up to two-months in advance.  There is a $75.00 fee for each day the room is held.   In order to hold a room, we will need a completed application and deposit check (room rate x 30days).  We may not always have current availability, in which case an application can be completed to be placed on our waiting list.  We will contact you when a room opens up or if we know one is coming available.
Complete Admission forms.  You may have already turned in an application at this point but now we need to obtain medically related information and certain permissions for the prospective resident.  An admission checklist and all of the forms can be found at the bottom of this page.  Speak with the Admission Department about the order in which to complete the checklist.  College Manor Admissions can assist in obtaining certain paperwork if the prospect resides in a facility (SNF, ALF, etc.)  Note:  The Health Care Practitioner Physical Assessment form needs to be done prior to admission and is only good for 30-days after the completion date.  It can be done by a nurse but will need to be signed by a physician or nurse practitioner since a medication list is included as the last two pages.  There may be care notes on a HCPPA form that prevent us from accepting a prospect for admission. 
Set a Move-In Date.  A date may have been setup when the application was collected.  Otherwise, we will pick a date based on when the admission forms can be completed or one that you choose.
Prep for Moving-Day.  We will ask questions related to your room in advance: Would you like it to be painted a certain color?  Will you be bringing furniture or will College Manor be providing the necessities?  Should satellite television be ready to watch when you arrive?
Transportation Arrangements.  College Manor is happy to provide free transportation on your admission day.  The admissions department can coordinate the transport with social workers at the prospects current facility or directly with the responsible party.  Due to our van being needed for all residents, new admission transports can only be provided within a 25 mile radius of College Manor Assisted Living.  Special accommodations can be made on a case-by-case basis.
Admission Day.  Admissions are done Monday thru Friday 10:00 a.m. – 3:00 p.m.  The process can take time on our end so arriving in this window is appreciated.  We want to take time getting to know a resident when they come in and time is needed to do this properly.  Once a resident arrives, they can go checkout their room right away, take time going through the building or our nurse can complete the initial assessment.  Our staff will make sure that your transition goes smoothly.
Community Tours:
You don't need to complete an application to see our community.  Tours can be setup anytime by calling our Admission Department at 443-652-4061.  Regular hours are Monday thru Friday 9:00 a.m. – 6:00 p.m.  If this doesn't accommodate your schedule, other arrangements can be made with Bobby Renaud by calling 443-652-4061 or by sending an email to rmr@collegemanor.com.
Admission Forms due prior to admission:
The admissions department can guide you as to which forms should be completed first and which can wait until later in the process.  If you have any questions or need assistance, please give us a call us at 443-652-4061.  You may also send an email to rmr@collegemanor.com

*  Signature Required
Items needed on the day of admission:
Daily medications including over the counter preparations in original bottles with directions for use
Personal Toiletries
Personal Clothing
Specialized Medical Equipment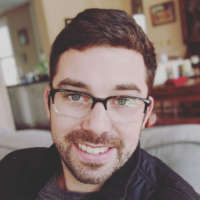 Bobby Renaud
Director of Communications
Direct: (443) 652-4061
Email: rmr@collegemanor.com
*or click on the picture above*
College Manor Assisted Living in Lutherville - Timonium, Baltimore, Towson, Maryland
"

I can guide you through the admission process for College Manor. Please let me know if you have any questions, from history to current room availability.

"