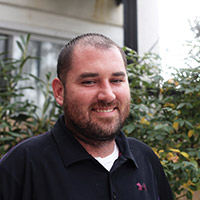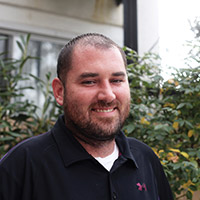 Having just finished the lunch meal for the day and still hard at work, Chef Kevin Jasper beams with pride as he talks about what he's accomplish for the nearly seventy people who rely on him for food. "I'm able to go anywhere from egg salad up to surf and turf and everywhere in between" he says, a variety that has gone much appreciated with the residents who almost unanimously named steak as their favorite dish, "I'm able to stay within my budget and serve top end foods and not just your run of the mill hospital foods like the stereotype out there of a lot of healthcare facilities."
With twenty three years of experience under his belt, Jasper takes more pride as Dietary Manager for Lutherville's College Manor than he ever did in the restaurant industry.  He really prides himself knowing that the assisted living residents he cooks for truly enjoy his food.  The herb garden outside is a small taste of the chef's dedication to his menu. Jasper brings in ingredients from local farmers and growers to heighten each meal – a no brainer for the chef striving to deepen College Manor's community roots.
Beyond finding the ingredients, actually creating the menu is a juggling act of its own. Amidst dietary restrictions for those with allergies, diabetes, no salt and gluten free diets, and the just plain picky eaters, Jasper works with a dietician to ensure each resident receives the vitamins and nutrition needed. Proud to list the work that goes into just the planning process of a three meal a day menu, the chef never loses sight of his main goal of keeping residents happy and quickly reminds us of such: "This is their house so I do what they want, not what I want."
He may not be working at a high end restaurant or creating avant-garde menu items but what Chef Kevin Jasper has at College Manor has him here to stay. Everyday, his dining room is packed with the most loyal patrons a chef could ask for. It is time to start prep on the third meal of the day and the chef is anxious to walk away from our camera and back to the kitchen but leaves us with the following thought. "I take a lot of pride in what I do, everyday I'm taking care of seventy people's lives," a mantra whose meaning hasn't diminished in the slightest with his nearly ten years at the Manor.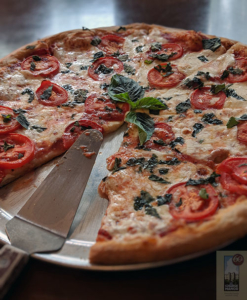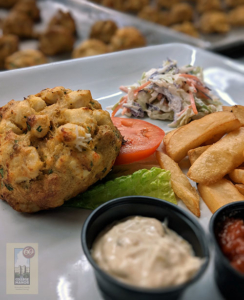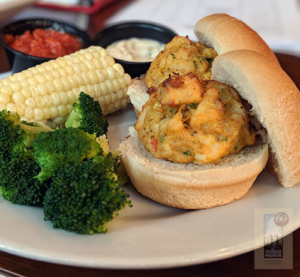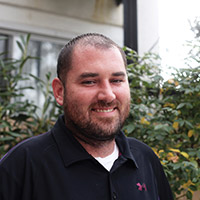 Kevin Jasper
Head Chef, Dietary Manager
Phone: (443) 652-4052
Email: ksj@collegemanor.com
College Manor Assisted Living in Lutherville - Timonium, Baltimore, Towson, Maryland
"

I can help answer questions you may have pertaining to the menu options at College Manor.

"