Indoor Visits Are Back!
2 designated individuals only
Beginning Tuesday, October 6th two designated individuals for each resident are allowed to visit inside the building (the two designated individuals cannot be changed). The designated individuals are permitted to visit with residents inside their rooms or socially distanced from others in common areas. The dining room will be excluded unless one individual is needed to assist with feeding a resident. In addition, we will not be serving meals to visitors at this point in time.
Indoor Visit Check-In Procedure:
1. Masks required upon entry and at all times when inside the building. This includes while you are inside resident rooms.
2. Only enter through the main entrance (big white steps) or the handicap entrance (along the exit driveway). Both entrances have temperature scanning devices where you will need to stop and have your temperature taken. The scanner will work with masks left on.
3. Wash hands or use hand sanitizer at one of the automatic dispensers. We recommend cleaning your cellphone as well.
4. Proceed to the reception/front desk to sign-in before going to visit.
We want to ensure both the safety of our visitors and residents and ask that these procedures are respected. By entering the building, you are affirming that you do not have any symptoms of Coronavirus, Flu or any infectious disease. In addition, you are agreeing to follow the safety procedures that protect our residents, staff and you.
We understand that many of you may have questions and we will respond to those as we are able. Thank you for your patience!
Outdoor Visit Procedures Stay In Place
1.) Outdoor Visits: ALL Outdoor Visits need to be scheduled in-advance with the front desk 4102520440.
2.) No more than two guests per visit and no more than one visit per day. Each individual is required to wear a mask at all times. These rules apply for all circumstances, regardless of birthdays, holidays, events, etc.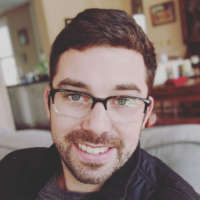 Robert Renaud
Director of Communications
Email rmr@collegmanor.com with any questions
College Manor Assisted Living in Lutherville - Timonium, Baltimore, Towson, Maryland