Holiday Open House
Saturday, December 15th, 2018
Our Annual Open House will be from 2 p.m. to 4 p.m. this afternoon.  All family and friends of College Manor are welcome to join us for this event.  There will be live music, food and drinks!  Come celebrate the holidays with family and friends.
*No RSVP Required for this event*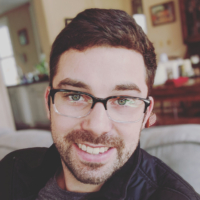 Bobby Renaud
Director of Communications
If you have questions about an event, I am here to help.
College Manor Assisted Living in Lutherville - Timonium, Baltimore, Towson, Maryland